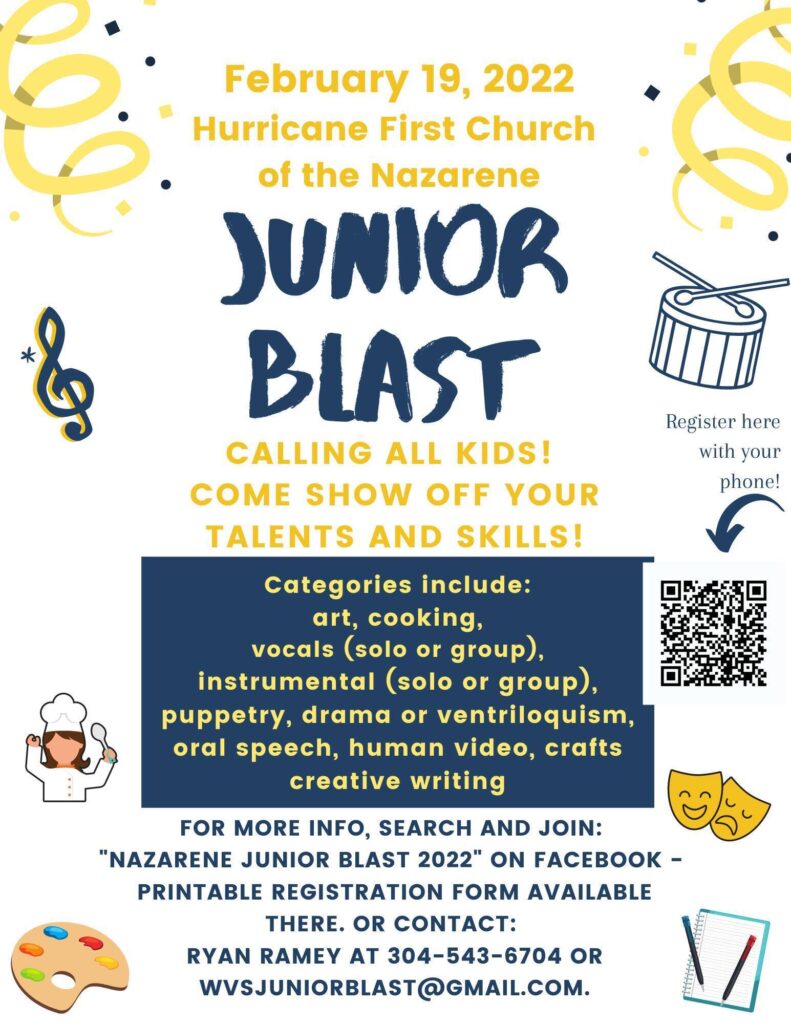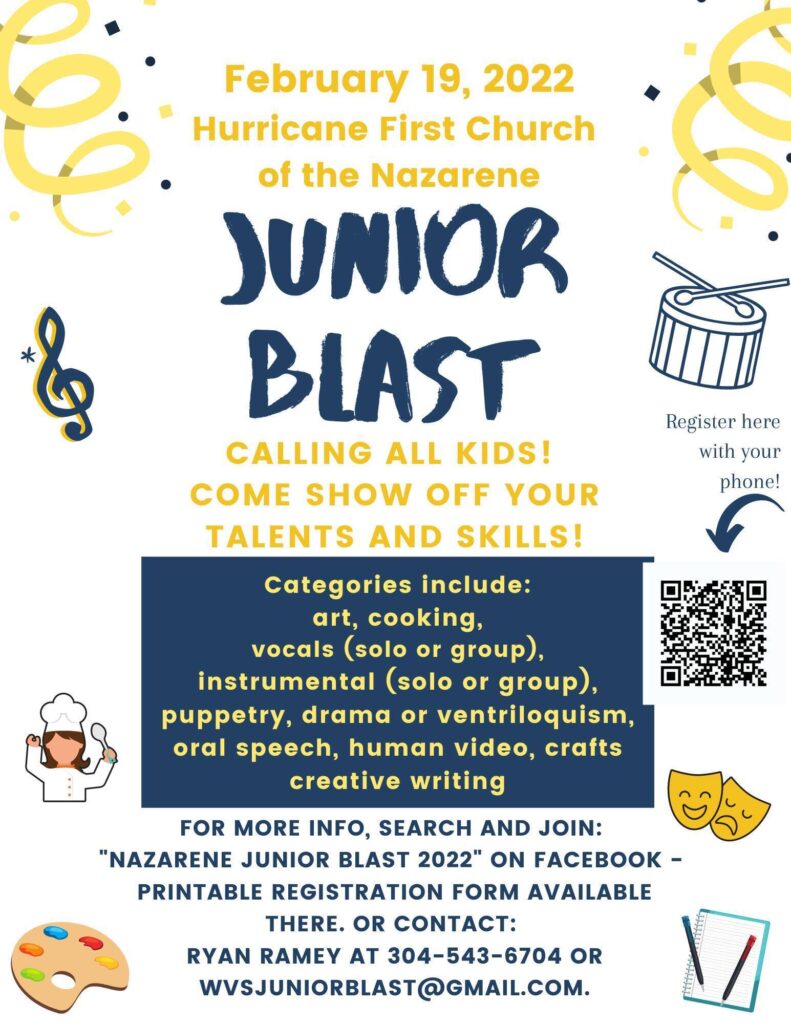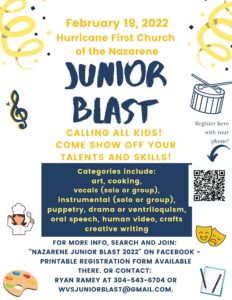 📌JUNIOR BLAST UPDATE! 📌
Please note that our date is February 19th (not the 12th) in coordination with the Children's Quiz happening on the same date and location, Hurricane First Church of the Nazarene! You can register your elementary-age kids online at the link at the bottom of this post (which is also accessible via the QR code on the flyer below).
We also have paper registration forms available that will be uploaded as a file to this page if you want to print, hand out
and put in the mail to us! They can also be scanned and emailed to wvsjuniorblast@gmail.com. Registration fees are not due until the day of the event. Please contact Ryan Ramey or me if you have any questions. Hope you guys have lots of kids who want to sign up!
Read more...
---