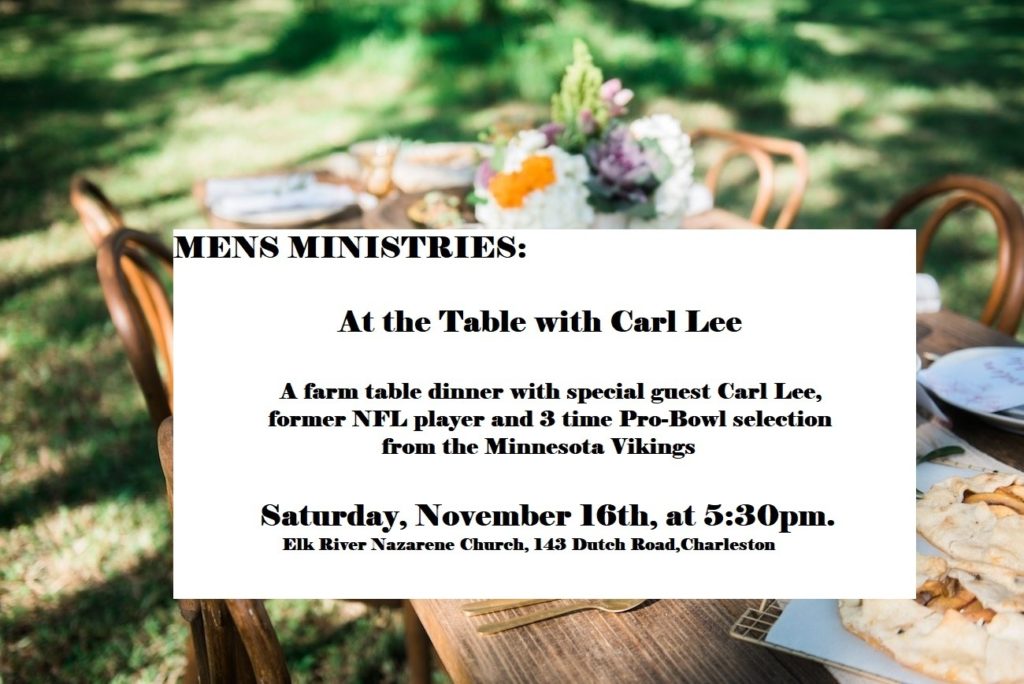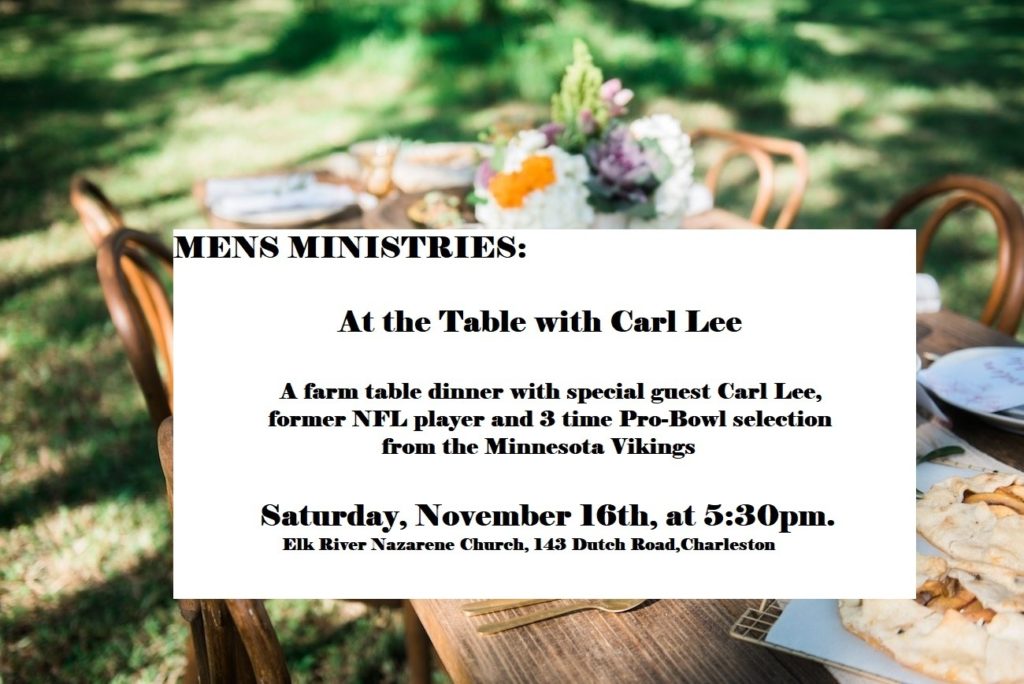 The Men's Ministries at Elk River Nazarene Church is sponsoring a Farm Table Dinner on Saturday, November 16th, at 5:30 p.m. in our Fellowship Hall. The menu will include meats, potatoes, green beans, macaroni and tomatoes, pinto beans, cornbread, biscuits, plus plenty of homemade desserts.
We are excited to have Carl Lee, former NFL Sports football player and 3-time Pro-Bowl selection for the Minnesota Vikings, as our special guest and speaker for the evening!
We would like to extend the invitation to all men to join us for this special evening! You may bring your sons, nephews, and grandsons along! The cost is $5/person and can be paid at the door, but we must have a count by Monday, November 11th.
Please RSVP by Monday, November 11th, by calling our office at (304) 342-6052. If you have any questions, please contact Joe Beha, ERNC Sunday School Chairman at 304-389-0362.
---