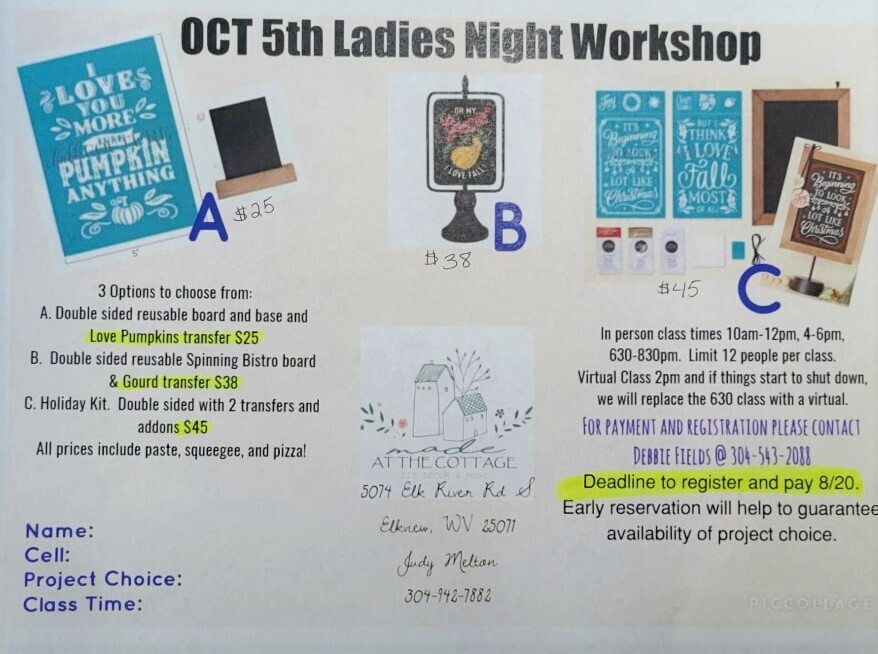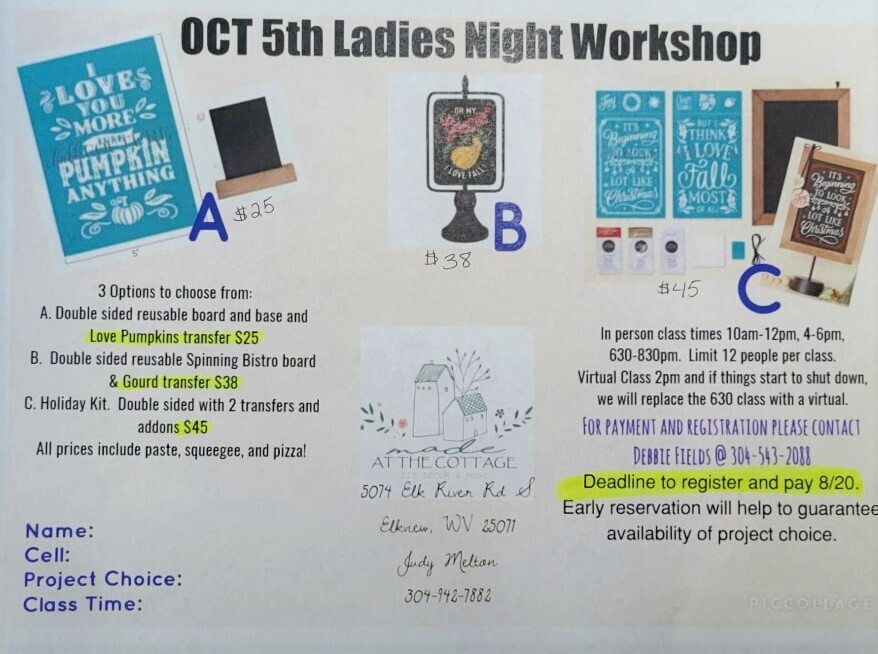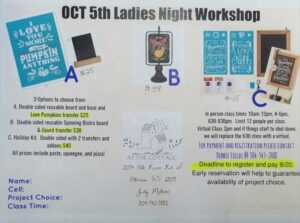 All Ladies are invited to join us on October 5th, for a fun and crafty Ladies Night! We will be making Chalkboard Art with Judy Melton (At the Cottage DIY Decor & More). From pumpkins and fall leaves to a Christmas design, you'll have 3 different choices, as well as 3 different times to choose from!
Times Available: 10 a.m., 4 p.m., and 6:30 p.m.
The event will be held at 5074 Elk River Road South, Elkview.
You must pre-register and pre-pay to participate. If you have any questions, please contact Debbie Fields.
---