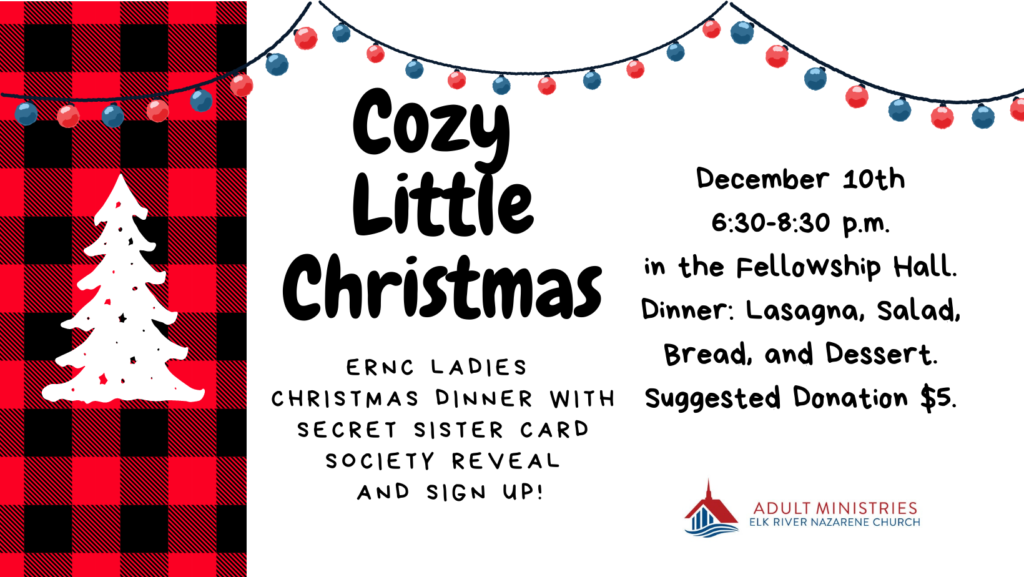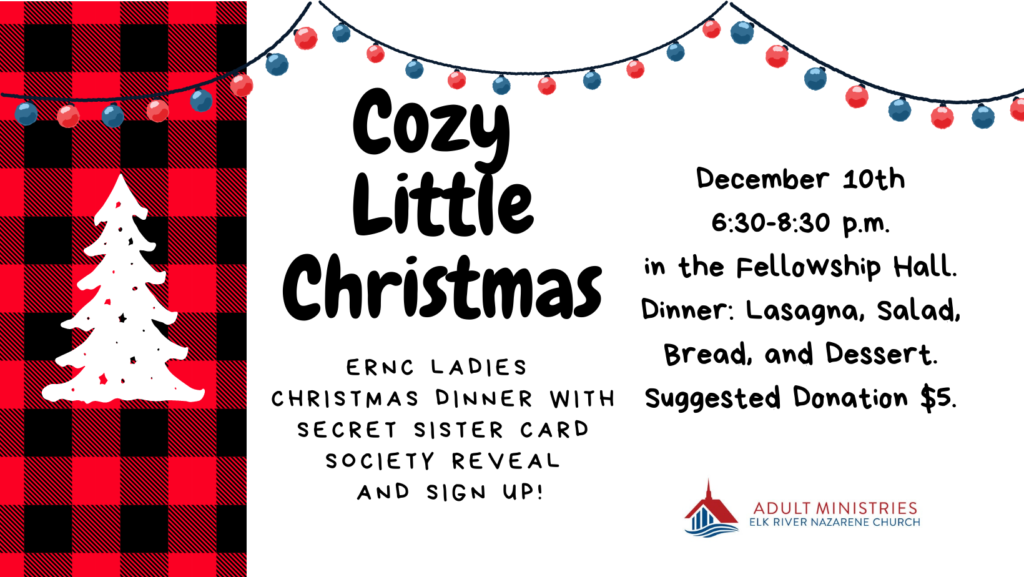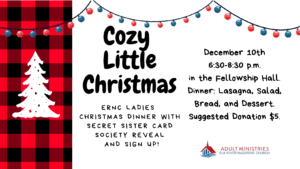 All ladies are invited to join us on Friday, December 10th, in the Fellowship Hall at 6:30 p.m. for our Cozy Little Christmas Dinner! All food will be provided and a $5 donation is suggested to help cover the cost of the meal. Menu includes: Lasagna, Bread, Salad, and Dessert.
We will also have our Secret Sister Card Society reveal, as well as have our drawing for 2022.
Please sign up on this event or in the foyer if you plan to attend. Please make your donations and reservation in advance!
---