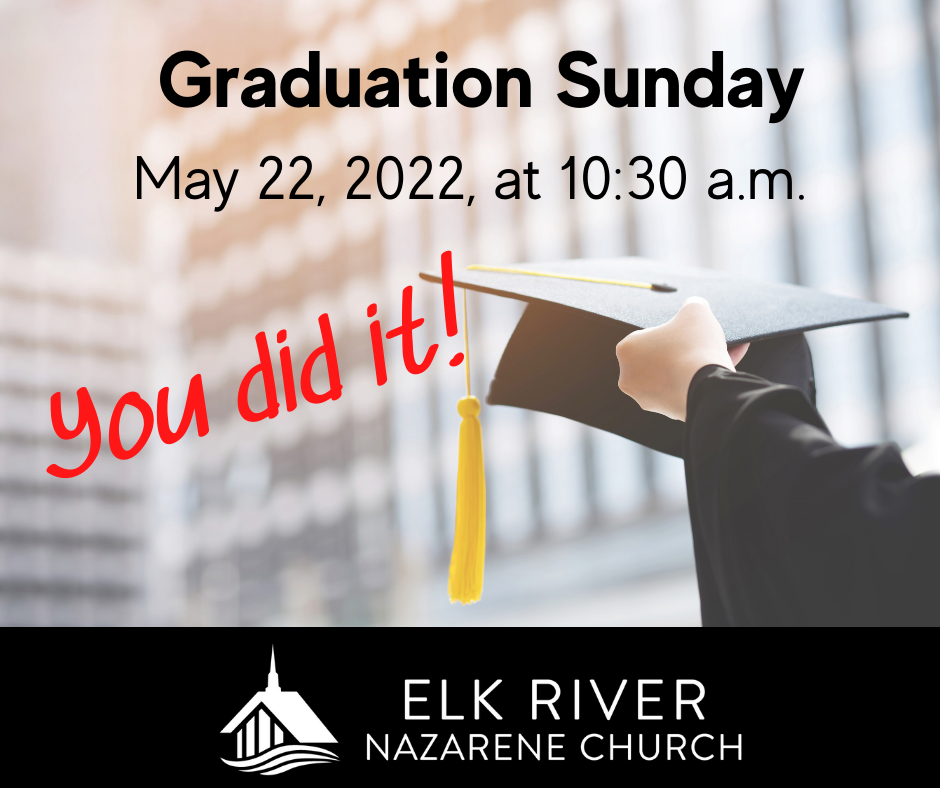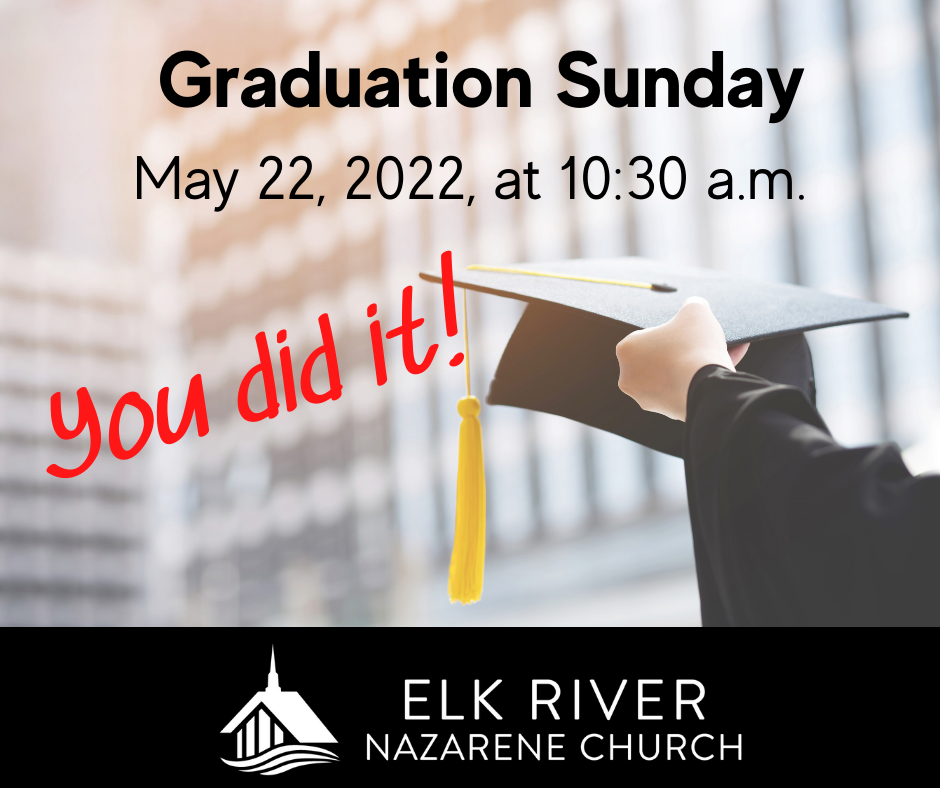 High School is in the rearview! Congratulations Class of 2022!
Congratulations on all of your hard work! Whether you've completed high school, college, or graduate school, we want to honor you at our Graduation Sunday special service!
Please bring your cap & gown for our 10:30 a.m. service on Sunday, May 22nd!
Please complete the registration below by May 8, 2022, to be included in the service. Please submit 5-7 pictures to Jenna Townsend for the slideshow. You can send the pictures via Facebook Messenger to Jenna or to the office at connect@elkrivernaz.com with the reference "Grad Sunday". INFO MUST BE RECEIVED BY MAY 8, 2022!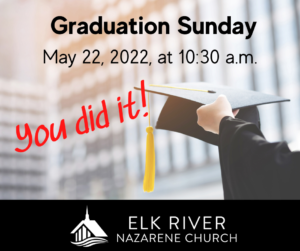 ---