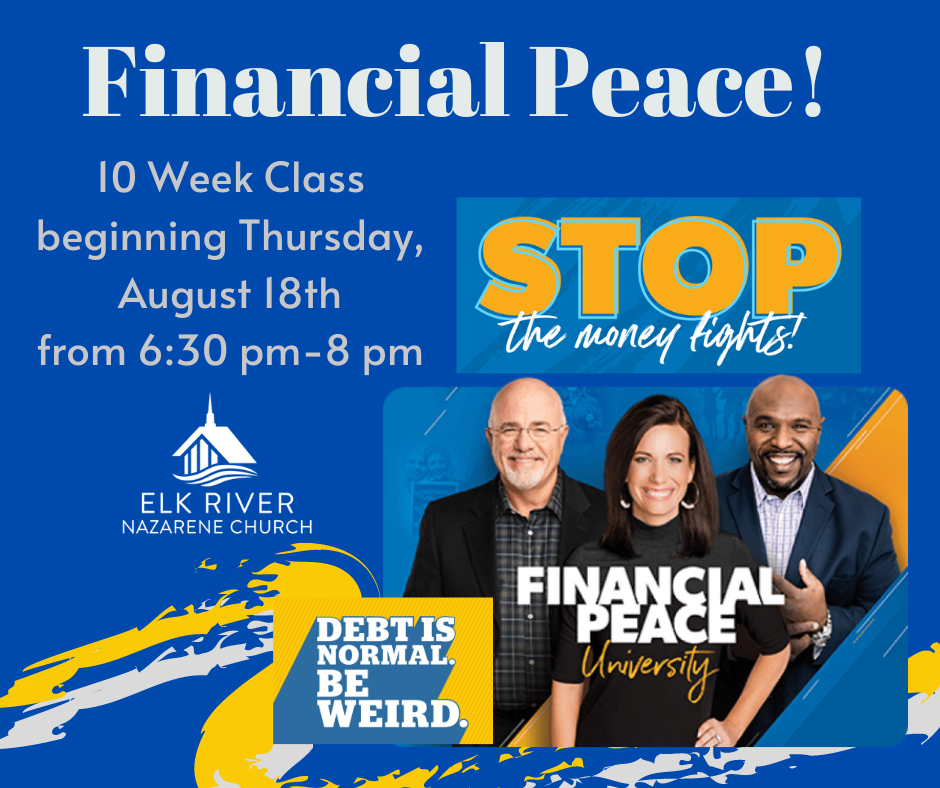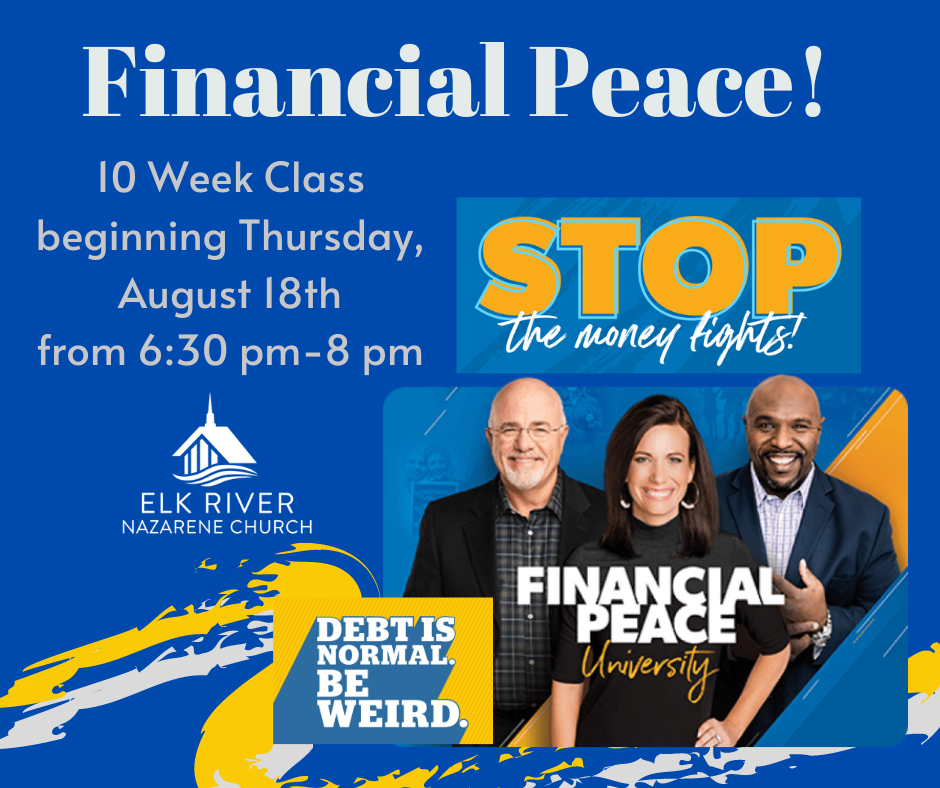 We will be offering a Financial Peace University Class utilizing Dave Ramsey's materials beginning on Thursday, August 18th, 2022 at 6:30 p.m., and will run for 10 weeks.
We will learn how to get out of debt, stay out of debt & learn how to handle the financial resources God has given us.
Attendees can choose from 3 months of access for $59, 6 mo for $99, or 12 months of access for $12, which gives access to the app, online tools, and videos.
Sign-up will begin in August!
The class Facilitator is Marvin Taylor 304-541-9964.
If you have any questions, please comment on this event or call 304-342-6052.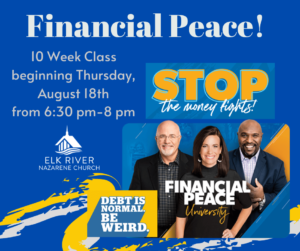 ---