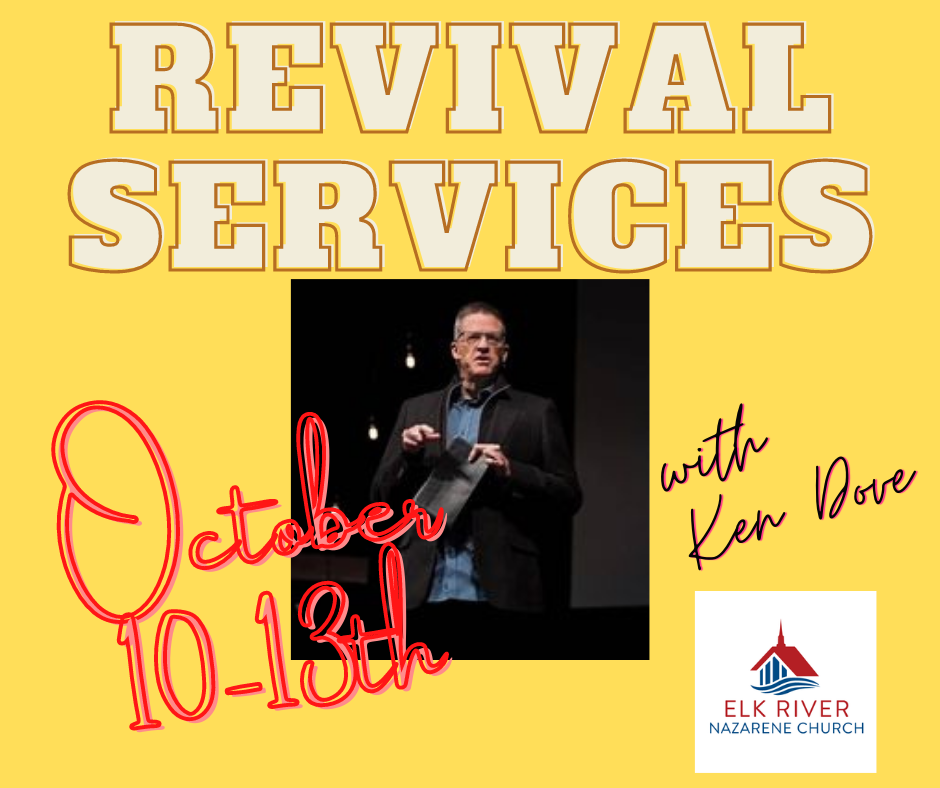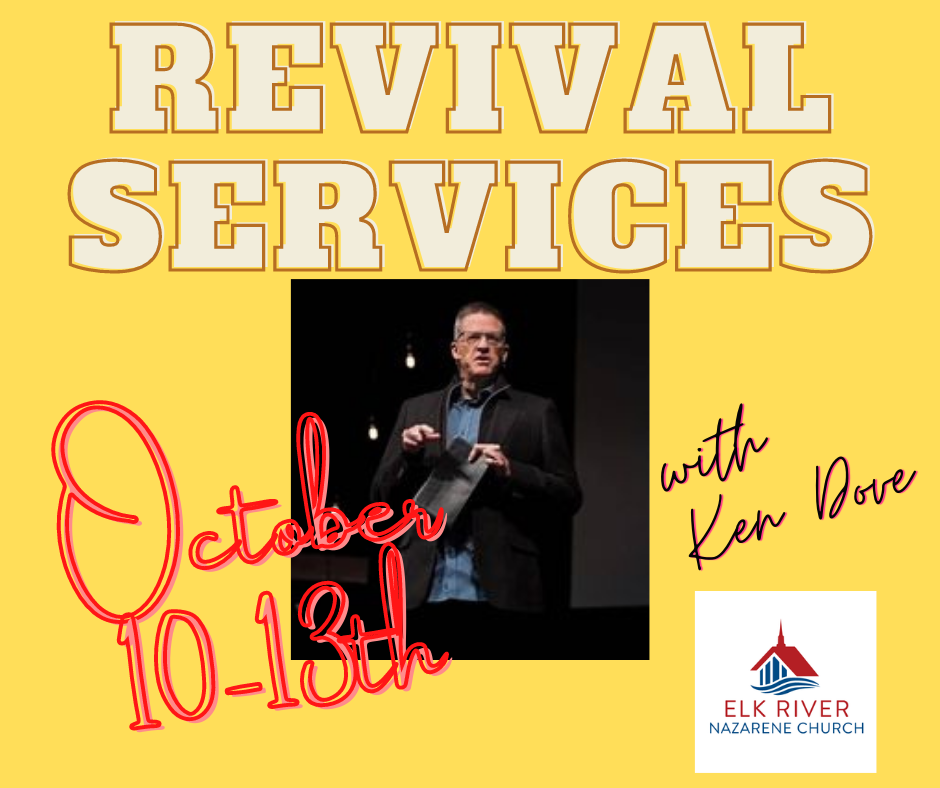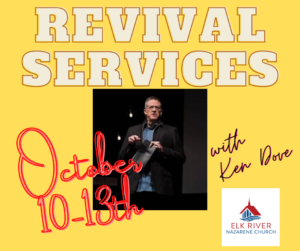 Join us for Revival Services with Rev. Ken Dove, October 10-13th!
BIO
Ken was born in Virginia and moved to Nashville, Tennessee soon after. He felt the call to preach as a teenager and almost immediately began to hold revival meetings at the age of seventeen.
He is a graduate of Trevecca Nazarene University with both a BA and MA degree. In 2012, he completed a Doctor of Ministry (DMin) degree from George Fox Evangelical Seminary in Portland, Oregon.
Ken pastored churches for seven years before entering the field of full-time evangelism in 1997. He soon became the youngest Tenured evangelist in the history of the Church of the Nazarene.
Following eight years of traveling as an evangelist, Ken felt the need to be home more with his growing family and accepted a pastorate in Florida (Nassau Nazarene Fellowship). Ken then pastored Grace Church of the Nazarene in Nashville, Tennessee for ten years and then as the lead pastor at Gracepointe Church of the Nazarene near Atlanta, Georgia for nearly seven years.
Ken has returned to itinerant evangelism with a burning passion for renewal in the church and for each believer to live a life totally dedicated to Christ. Ken and his wife, Arlene, have 4 children: Michael, Jacquelyn, Kimberly, and Diana. They live in central Florida.
---