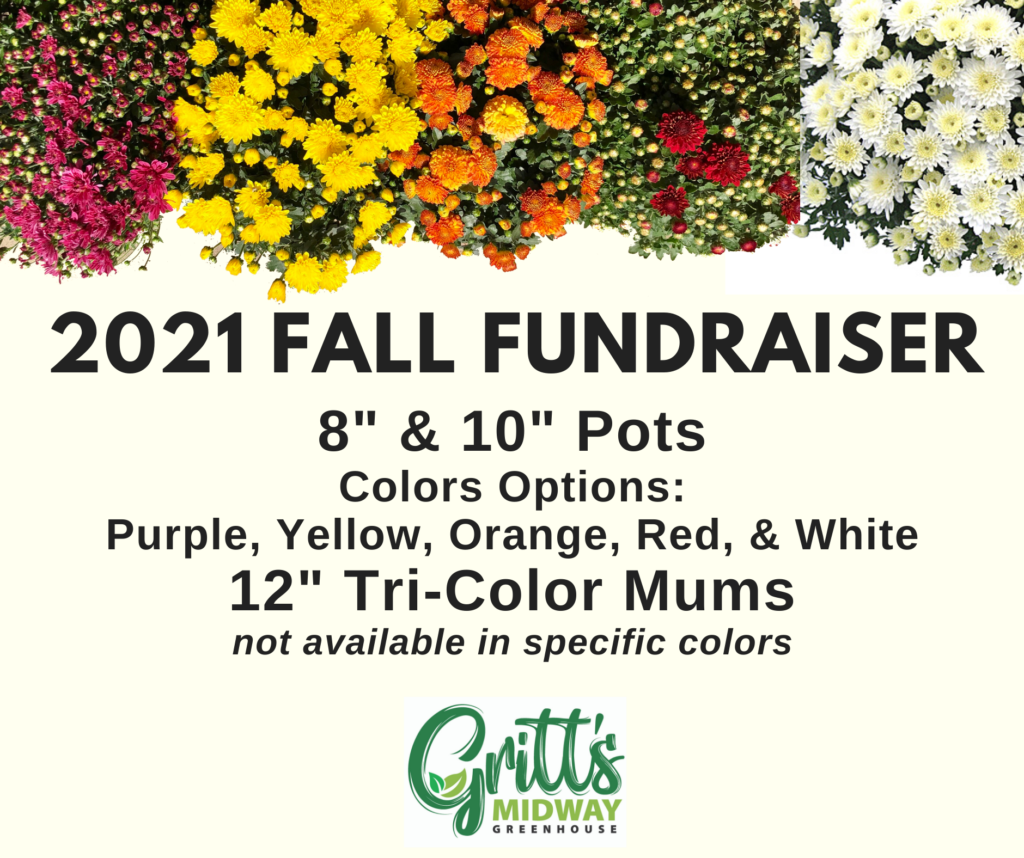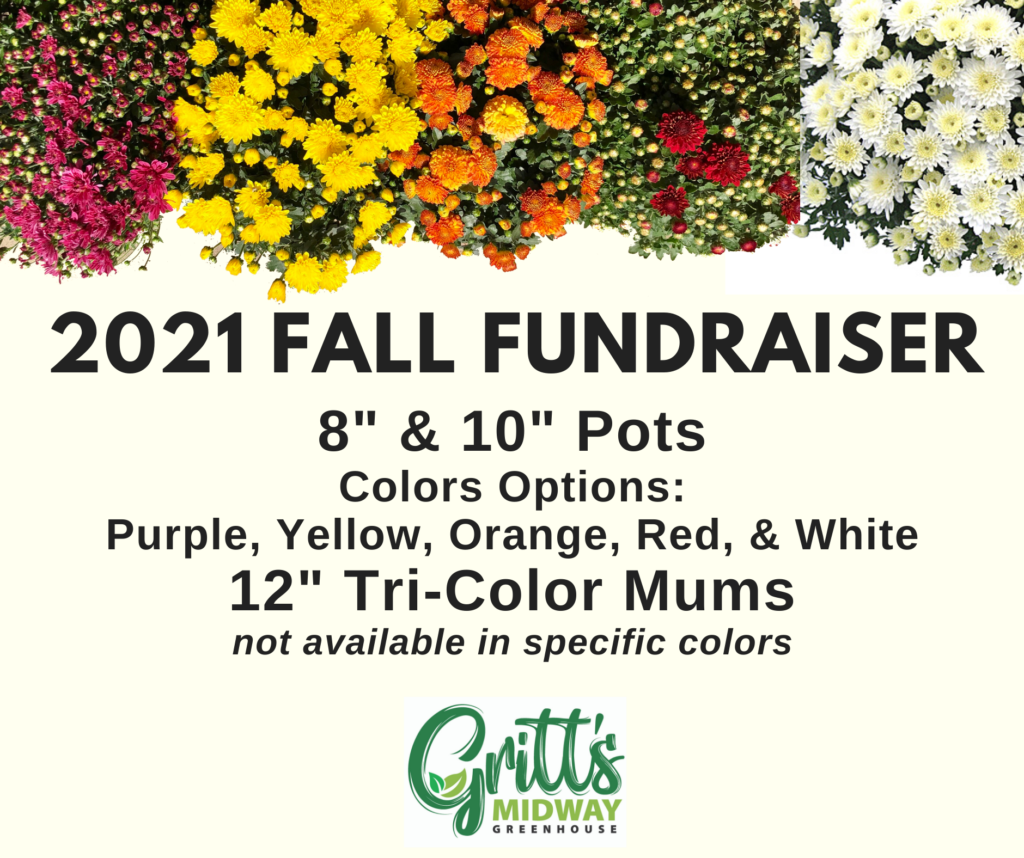 Fall is just around the corner, and with it brings lots of beautiful colors & flowers! Let our Elk River Nazarene Church DV8 Teen Youth Group make your fall flower shopping easier! The teens are taking orders for mums from Gritt's Midway Greenhouse until August 18th.
8-inch Mums are $8 each and 10-inch mums are $15 each. These are available in Shades of Bronze/Orange, Pink/Purple, Red/Burgundy, White and Yellow!
NEW for this year! Tri-Color 12 inch Mums for $18! Colors will be mixed by Gritt's and will be sure to be beautiful!
Please use the form below to indicate your order preferences. You will receive an email confirmation of your order. You will be re-directed to our Giving Page where you can pay for your order. All orders must be paid for in advance or the order will not be submitted to Gritt's.
You will be notified by email when your plants are available for contact-less pick up on our church parking lot at the beginning of September. All proceeds will go to support our DV8 Youth Group!
Please contact us at 304-342-6052 if you have any questions. Thank you for supporting DV8 You
---